As a busy student, it can be hard sometimes to find the time for doing good. It can also feel like you're way too small to make a difference, especially in a time where it seems like the problems in our world just keep on getting bigger. It's important to remember that nobody is too small to make a difference, and every little effort you make towards improving the world counts. The best place to start when doing good deeds is in your own community. Set an example for others and it could lead to global change.
Volunteer
Whether you're spending one day a week volunteering or one hour, volunteering is the best way for students to make a difference. Volunteering doesn't require a financial commitment and most organizations are willing to work around a student's busy schedule if it means they'll get a new volunteer to help out. Local non-profits need your help now more than ever.
The Volunteer Action Centre is a great resource for finding volunteer positions in the Waterloo Region. If you're interested in finding a position related to your field of study, you can use the search function to find available opportunities!
Donate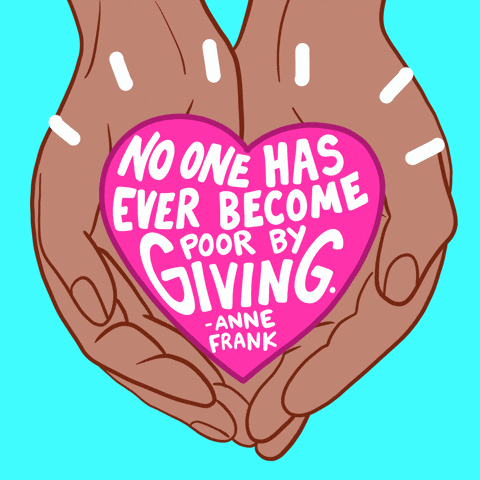 It can be difficult to find extra money in your budget to donate as a student. While they may not feel like much, small monthly donations to community organizations or charities that you're passionate about are still helpful! Consider registering for monthly donations of whatever amount you're comfortable giving. Whether it's the price of a takeout meal each month or opting out of a coffee each week, small donations still go far and are especially appreciated by small organizations.
Don't have money to give?
Donate your empty bottles to community bottle-drives, donate old clothing and housewares instead of throwing them in the trash, or donate your time by volunteering!
Speak Up
Believe it or not, it's possible to do good in your community without spending money or even leaving your room! Speak up about issues in your community that you're passionate about and educate your family and friends. If you witness something bad happening, like a friend making an insensitive remark, call them out on it! Using your voice is one of the easiest and most effective ways to make a change. Stay educated on issues happening in your community and use your voice to educate the people in your life.
You can also use your social media presence to speak up and make a difference. Post about and re-share informative posts that highlight important topics. If you're really passionate about a cause, try making your own page to raise awareness for it!
Shop Local
Another great way to make a difference in your community is by supporting local businesses. Supporting local helps improve the local economy and small businesses are what makes our community unique! Local businesses also provide jobs in the community and often have better customer service and ethical practices. Local business owners care about their customers and provide higher quality products than large chains. It can be difficult sometimes to find a local business that sells the product you're looking for, so a great resource is Not Amazon.  The Shop App by Shopify is also a great resource for finding and supporting local retailers because it gives you the option to search businesses in your location.
Be Socially Responsible
Social responsibility is about acting in ways that benefit others or the larger society. Being a socially responsible person means looking out for others, doing your best to reduce harm in your life and making the world a better place than it was when your life started. Social responsibility looks different for everyone. To some, it means living a zero-waste lifestyle and not eating animal products. To others, it means only supporting businesses with ethical labour practices. It's not complicated or difficult to be socially responsible, and you don't have to be perfect. A very easy way to practice social responsibility is to ask yourself: "Is what I'm doing causing harm to someone else?" and "How can I reduce that harm?"
Be there for your peers and neighbours. Care about the people in your community, even strangers. Do your best to reduce your harm to the environment and go the extra mile to help others whenever you can. Every small effort helps make a difference. Social responsibility isn't about making things more difficult for yourself, but making things easier for others.