Valentine's Day is an underrated holiday. Heart-shaped everything, flowers, love in the air, cheap chocolate. Yes, it's rooted in consumerism and has a bad reputation in movies and TV– but it doesn't have to be that way! 
Valentine's Day is a day to celebrate all things love, and not just romantic love. No matter your relationship status, you can still make it into a day where you embrace and spread the love. Whether it's self-love, romantic love or platonic love, all love is equally important, and we should celebrate it equally! 
If you're the type of person who was planning to spend Valentine's Day as if it was a normal Sunday, give it a chance this year and try one of these ideas! 
For Singles 
Don't let anyone tell you that Valentine's Day is only for couples! Being alone on February 14th doesn't mean you have to drown your sorrows in binge-ing TV or chocolate (unless that's your thing.) It gives you the perfect opportunity to acknowledge your unique traits and achievements, treat yourself and reflect on the things that you love about yourself.  
Treat Yourself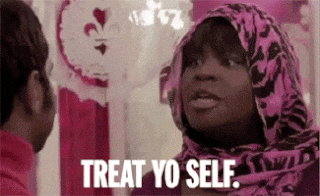 Do things (or buy things) that you wouldn't let yourself do on a normal day. Whether that's ordering yourself some takeout, trying a new recipe, going for a long drive, spending the entire day playing video games or finally pulling the trigger on that Sephora wishlist, treat yourself this Valentine's Day! Spend the day doing things that make you happy.
You don't need a partner to make you feel special, you can do that all on your own. After all, you know yourself and what you want better than anyone else!
Bonus: Treat your family and friends!
If you want to spread the love even more, surprise a friend or family member with a treat on Valentine's Day! Send your best friend flowers or that item they've had on their shopping list forever, treat your family to dinner or do something nice for somebody.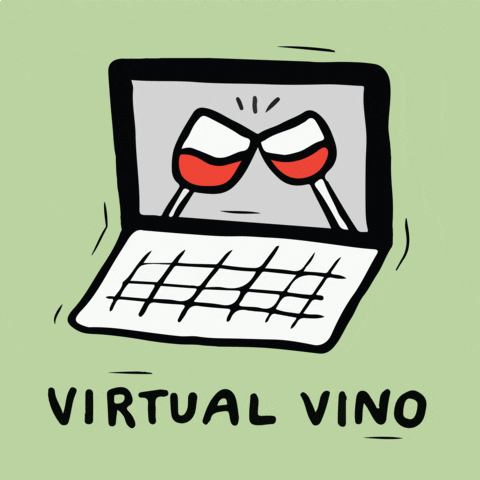 Have a Virtual "Date"
Who said dating is just for couples?
Get your friends together on Zoom, put on your best outfits and have dinner or drinks together. You can share your dating horror stories, play games, stream movies, talk about your ex's new partner, the options are endless! Dates with friends mean no awkward small talk or fights over who pays the bill.
If you're low on friends, have a Zoom date with your parents, siblings or your favourite cousin! Your family are your first friends, after all, so there's no shame in that!
Hanging out virtually is the best (especially if you're the friend who always goes home early) because there are no concerns about how to get home and nobody has to know that you're wearing pyjamas from the waist down!
For Couples
Valentine's Day may be for everyone, but it's definitely better when you have a significant other (shhh). Whether you've been dating for 6 months or you've been married for 10+ years, Valentine's Day is a great time to celebrate how much you love and appreciate each other. It's also a great excuse to catch up and spend quality time together if you live busy lives and get disconnected from one another.
Cook a Fancy Meal
Make the most of the fact that restaurants are closed for indoor dining and recreate your favourite fancy meal at home! Find a recipe, buy your ingredients, put on some music and spend a few hours (or the whole day) cooking together. Food tastes better when you know how much love and time was put into making it.
If you don't live with your partner, cook and eat together virtually! Set up your device in your kitchen, pick up the same ingredients and use Zoom or another video calling platform to connect. Cook the same recipe and compare who did it best!
If you're not the cooking type, order takeout and support a local restaurant (no judgement here!)
Have a Paint Night
Channel your inner Bob Ross and make your space into an art studio! Recreate your favourite masterpiece, paint pictures of each other, the choice is all yours! You don't have to be an artist to have a good time painting, and painting with your partner means it's a safe space to make mistakes!
Grab some art supplies on your next trip to the store or order supplies online! Painting is a budget-friendly date idea that will keep you entertained for hours! It's also something you can do together at a distance if you don't live with your partner!
For Everything in Between
Haven't defined the relationship? Don't let the idea of Valentine's Day scare you! It doesn't have to be a day full of love and romance to be fun, and whether you're keeping things casual or crushing hard, you can still celebrate without making things weird! Everybody is deserving of love and you don't have to be in-love to share it. For those relationships that are almost too-casual, invite some friends into the mix if you don't want your hangout to feel like a date!
Have a Movie Marathon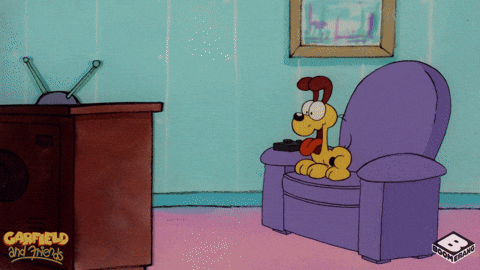 You don't need to be in a committed relationship to watch movies with your "just a friend who is more than just a friend" (😉). Put together a list of your favourite movies or movies that you've been wanting to watch and make sure you're well-stocked with snacks and comfy clothes. Stream movies together using apps like Zoom or Teleparty.
If you're inviting friends to join, make your movie-marathon even more fun by adding trivia to the intermission!
Plan a Real Date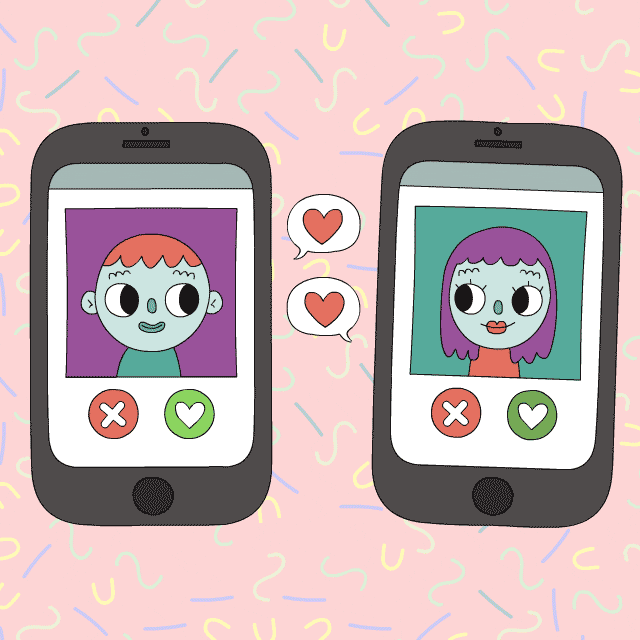 What better time to discuss your feelings than Valentine's Day?
If you want to take things to the next level with the person you've been hanging out with and you get the vibe that they feel the same, use Valentine's Day as an excuse to define the relationship. It may sound scary, but you'll never know how someone feels about you if you don't talk!
Remember that they may not share your feelings or be ready to commit. Be patient and understanding if that's the case, and try not to let it ruin your day! Communicate what you want out of the relationship and try to find a middle-ground.
No matter how you choose to celebrate this year, give Valentine's Day a chance! Share the love with your friends, family, partner or anyone else who is special to you. And don't forget that giving love to yourself is important not just on Valentine's Day, but all year round!